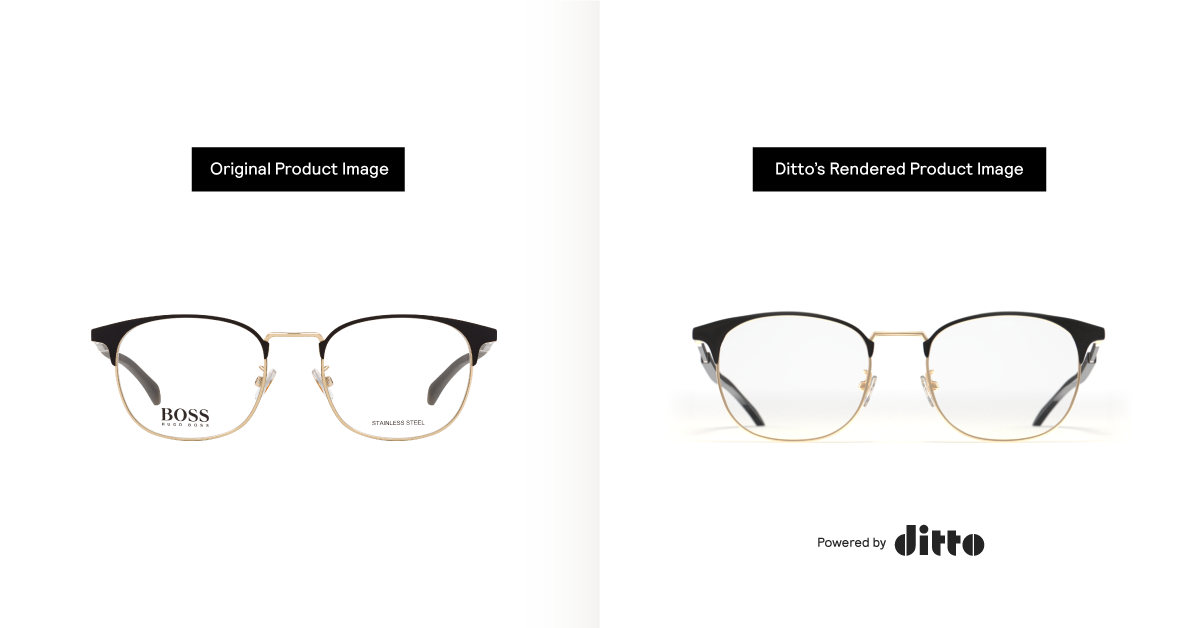 For optical retailers looking to launch a new eCommerce site or improve an existing one, high-quality product images of frames is a critical element to driving conversion.
Traditional photography is challenging for eyewear because of the reflective nature of the lenses, transparent acetate colors and tiny, and intricate details including embellishments, logos, and hinges.
Digital product imagery is evergreen, enabling you to make edits (color saturation, text, reflections, etc.) after the fact without needing to reshoot.